Happy Monday!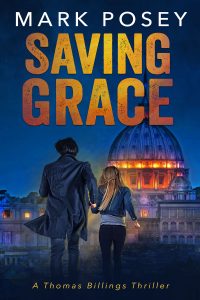 Here we are at the beginning of another week in paradise. Hope you had a great weekend.
We've been working feverishly all weekend. Big changes are coming. Watch this space Wednesday for a couple of big announcements!
Just to keep you up to date on my writing, the fifth Nun With A Gun story is all done up and off to the editor. I'll be starting the sixth story today. Watch for those to hit the shelves at the beginning of September.
I'm also about a third of the way through the second Thomas Billing thriller, the sequel to Saving Grace. It promises to be a doozy if the way the first draft is going is any indication. That should hopefully be out in October or November.
I've also got another story idea tugging at me. The best I could put it right now would be Stand By Me meets The Bourne Identity. Stay tuned for more information on that as it comes.
In the meantime, have a great week!